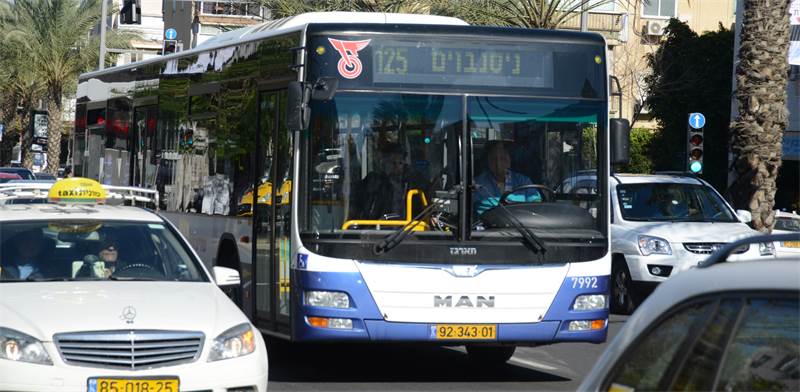 Dan Mobilitech R&D partnership for investments in the smart transportation industry has published a draft prospectus to raise NIS 36 million in an Initial Public Offering (IPO), on the Tel Aviv Stock Exchange (TASE).
The purpose of the partnership is to invest in startups in the fields of smart transportation and electric transportation.
Dan Group, led by CEO Ofir Karni, will serve as the strategic and financial anchor of the partnership. Dan possesses major experience and is highly proficient in operating public transport and is a leading player in smart transportation, and electric infrastructures for transportation in Israel.
The Dan Group sees Dan Mobilitech as a platform for developing and expanding its investments in the smart transportation sector and creating an infrastructure for cooperation and applying innovative transportation technologies.
Dan Group has made several investments in smart transportation, including on the eve of its IPO, an investment in Electreon, which is developing "smart road" technology for dynamic wireless charging of electric vehicles, and HOPon, which is developing a digital payments app for public transportation fares. Dan also operates the Bubble ridesharing pilot project in partnership with Via.
The Dan Mobilitech fund will be led by a management team with extensive experience in entrepreneurship, venture capital investments, enhancing startups and a deep familiarity with the high-tech and smart transportation industry. CEO Meni Maor recently served as CEO of the investment arm of GE and Rotem Industries, Horizon Greentech Ventures and as chairman of a number of startup companies in the energy and transportation sector. Chairman is Alon Aginsky, managing partner of Better Alternatives (BA), chairman and director in the Israel Advanced Technology Industries (IATI) association. Orlie Gruper, until recently the Ecomotion executive director, will serve as VP strategy, and the partnership's board of director and consultancy team will be joined by other senior figures from Israel's smart transportation industry.
Dan Mobilitech's first target company is Valerann, which has developed a smart platform for monitoring and managing major highways, in real time, in an optimal and automatic way, by combining extensive data with artificial intelligence algorithms. Valerann has raised $10 million and the partnership plans investing $2.75 million in the company, alongside a strategic infrastructures company from the United States.
The IPO will be conducted by Value Base Underwriters and supported by Advs. Itay Brafman and Adi Ron on the Zeev Holender law firm. Dan will be represented by Adv. Uri Heller of the Gornitzky & Co. law firm.
Published by Globes, Israel business news – en.globes.co.il – on February 25, 2021
© Copyright of Globes Publisher Itonut (1983) Ltd. 2021